Our nursery at Chapel House follows the homely feel that our parents appreciate here at Little Bears. We are registered for 99 children and are split into 4 different age groups spread over 7 rooms.
Nursery Owner – Danielle Shaw
Area Manager – Vicky Daglish
Nursery Manager- Tiffany Venney
Deputy Manager/SENCO- Kailey Brown
Nursery Cook – Sarah Dalgleish
Cubs – ages 0-1
This is our smallest baby room based upon the age range 0-1. This room holds a strong emphasis on sensory equipment as this is age appropriate. However, we do encourage a baby's mobility by doing tummy time to promote their crawling and we have baby walkers for when they are beginning to stand on their feet. We loosely follow a routine as we believe it is important to follow a home from home routine at this early age. Our babies have access to the private outdoor area as all equipment is accommodating to the age and stage of the children within their development. Babies are seated in high chairs during meal times and also use this arrangement for creative play. Several sleeping facilities are offered to coincide with the babies' routine, they include cots, a cosy area and push chairs.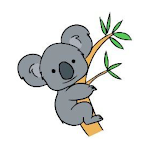 Koala's 1 and koalas 2 – ages 1-2
As the babies grow and progress within their development and demonstrate their increasing mobility they will transition into the next room, in this case Koalas. This classroom is based around the age bracket 1-2 and offers children the opportunity to further develop their physical skills as the room has specific equipment to help them pull themselves up, stand and then walk. Small tables and chairs will be introduced to children within Koala's during meal times and creative play as they begin to become more socially aware. This room shares the outdoor facilities as all of the equipment is age appropriate.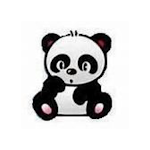 Panda's 1 and Pandas 2 – ages 2-3
As the children progress to this room they adhere more to routine as they are more emotionally able to accept and respond to structure added to their day. This room is based upon the ages 2-3 years and is position on the ground floor of our nursery. The children use our dining room for meal times. This room has more defined areas such as small world, construction, sensory and creative areas as the children have more independence as they are able to choose, carry out and focus upon certain activities. Children sleep on small beds and often have their sleep after lunch, however we understand some children still need more sleep throughout the day as the needs of individual children are always priority over routine. Panda's share their outdoor play area with the Polars as this is a larger area to hold more physical and stimulating outdoor equipment.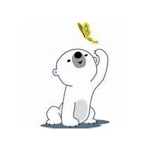 Polar's 1 and Polar's 2 – Preschool ages 3-5
The Polar 1 group spend their day on the lower floor of our nursery and Polar's 2 spend their day on the upper floor of the nursery. The rooms are based upon the pre-school age of 3-5 years. This classroom helps to prepare children for their educational journey through school. The activities and resources that are introduced to the children are carefully planned to address aspects of the children's social, cultural, moral and spiritual development. We hope that laying all of the foundations for the children to not only learn but have fun whilst doing so will help to prepare them for school and enjoy their time through their educational process.